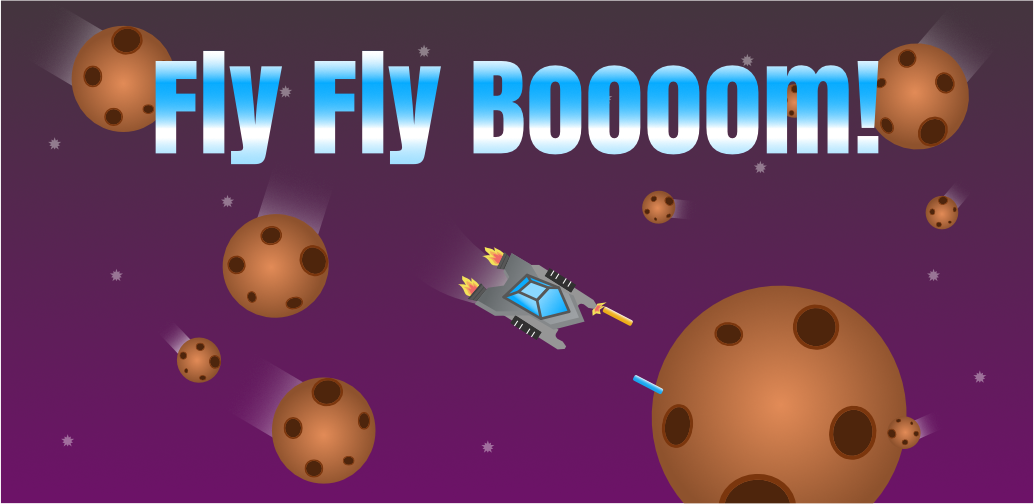 Fly Fly Boooom!
A Spaceshooter Game I made in less then 45 hours
Because I was sick at the Ludum Dare and could not make a game, I decided to challenge myself. I wanted to create a game in 48 hours. Here is the result Fly Fly Boooom!

In Fly Fly Boooom you are a spaceship that has lost its way in space. Watch for meteorites and missiles.

Control:
UpArrow: Move Forward
LeftArrow: Rotate Left
RightArrow: Rotate Right
Space: Shoot
Enter/Return: Play(Return to Game from Shop)
Escape: Pause